THE KING OF ONIONS and a European specialty
Ptujski lük is manually grown, picked and braided in wreaths just as it has been for the past 200 years. Its flavour, pungency and quality make it one of the best onion varieties. The traditional methods of cultivation used as well as its origin have earned Ptujski lük the Protected Geographical Indication mark, and a place not only on the list of protected Slovenian agricultural products but also of European specialties.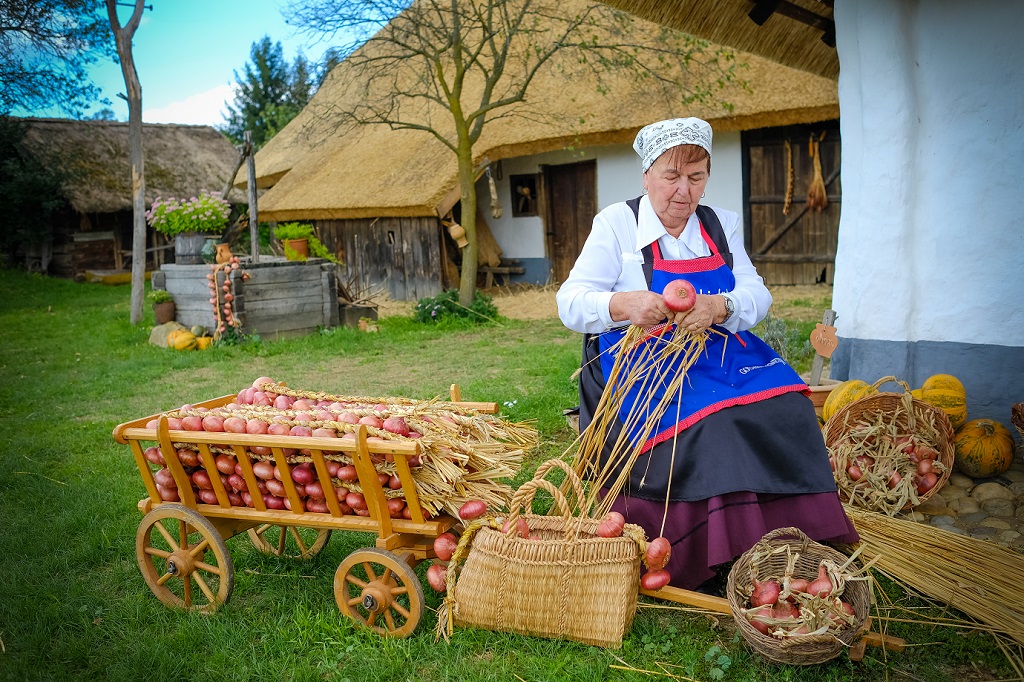 Flavour, origin, tradition
Both the gravelly ground and the climate, with its perfect combination of sun and rain, give special pungency to this onion variety. Ptujski lük is perfect for cooking and disintegrates quickly. It also stores well – typically, in a dark and cool place until the spring.
How do you recognise Ptujski lük?
Its flat, heart shape
The reddish-brown to bright red colouring of its scale leaves
Its white flesh, with a purple-reddish tinge and pronounced purple edge
Its moderately pungent taste
Its strong 'oniony' smell
The Protected Geographical Indication sign on the packaging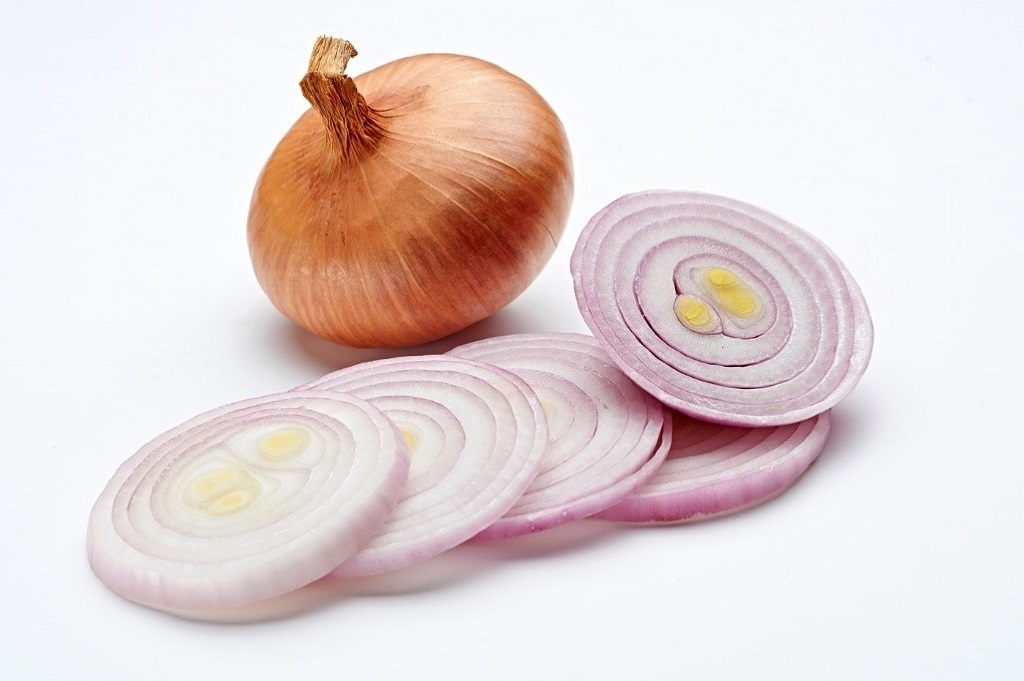 PROTECTED GEOGRAPHICAL INDICATION
For an agricultural or food product to get the Protected Geographical Indication certificate, its particular quality, reputation or other characteristics must be essentially attributable to its geographical origin. The rules determine that Ptujski lük may only be produced in the narrow geographical area of Ptujsko polje, that ends at Ormož. This special quality system is a guarantee to the consumer that they are buying original and authentic Ptujski lük, cultivated with traditional methods. The certificate also means that an independent organisation carries out annual inspections to check that individual growers are following the rules and meeting all other criteria specified in the protection scheme. The authenticity of Ptujski lük is guaranteed with a logo on the packaging. The PGI scheme is applied across Europe, which means that original Ptujski lük is a protected European agricultural product.